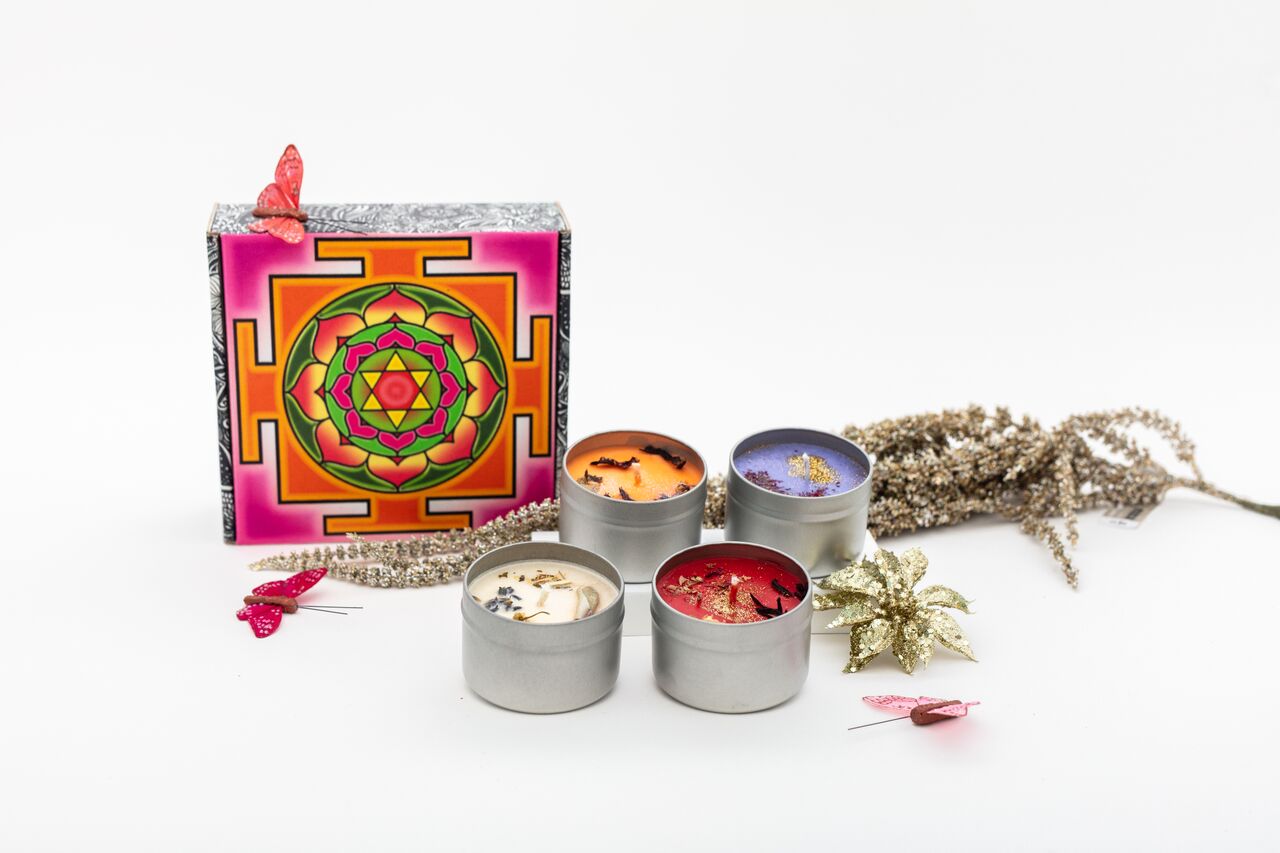 4oz CandleTin Gift Box
4 oz CandleTin Gift Box includes:
Bliss: Rose, Damiana, Jasmine, Hibiscus
Peace: White Sage, Chamomile, Lavender, Passionflower
Devotion: Juniper Berries, Rose, Frankincense, Myrrh
Shakti: Lotus, Hibiscus, Cornflower
Use these candles alongside your meditation or devotional practice. Activate your energy with Shakti, or indulge in a night of calm. Peace, Shakti, Devotion, Bliss
Burn time averages 36-48 hours. When lighting for the first time, burn for at least one hour to ensure proper burn.
*Please note: These candles are made with all natural soy wax and dyes, and the color hues vary. Some candles appear brightly colored, while others are more faded with slight frosting. This frosting is a normal part of the candle curing process with all natural soy wax :)